Wafrica and Toyota Europe Design & Development present a vehicle art form
that combines Japanese and West Africa esthetic at Maison de la Culture du
Japon in Paris.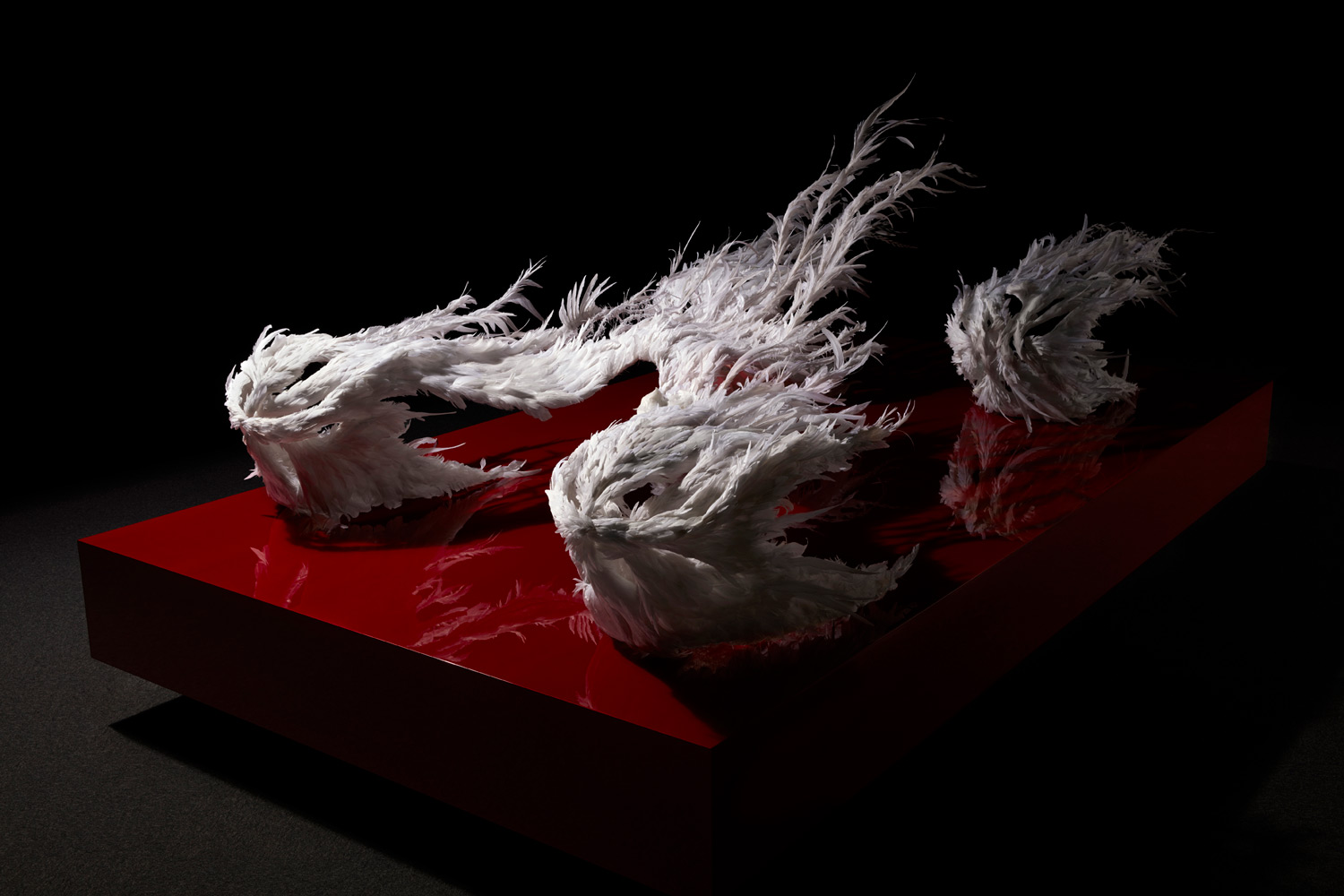 Translated as « feather wind, » this levitating sculpture is a collaborative effort between Cameroon-born designer-artist Serge Mouangue, Toyota Europe Design Development Center and Eric Charles-Donatien. This preternatural sculpture redefines motion through mysticism by capturing the spiritual presence shared by the voodoo culture of West Africa and Japanese Shintoism. Addressing animism at its most. Hanekaze encapsulates the timeless human imaginary of flying and speed.